Agricultural Workers Compensation Insurance
First Pioneer Insurance Agency is proud to offer the New England Apple Council (NEAC) a workers compensation insurance program for association members. NEAC manages the agricultural labor application and compliance issues for growers. NEAC has many years of experience representing growers, advocating for the needs of H-2A agricultural employers with federal agencies, and has been active leaders in the National Council of Agricultural Employers.
Our experienced agents understand the compliance requirements of providing workers compensation protection to farms and other agriculture businesses across New England and in many other US states. With over 40 years of experience, we have the tools and expertise to help your agribusiness thrive.
This program is available to agricultural growers and producers of various types and sizes, and includes coverage for H-2A Temporary Agricultural Workers.  NEAC members can take advantage of the following benefits:
Free Loss Control Services
Loss control consultants with decades of experience can help members of the New England Apple Council customize a safety program that fits the needs of your farm. Safety professionals help you identify potential hazards and keep employees safe. Reducing injuries keeps your costs lower.
Excellent Claims Handling
Claims experts work with you directly and are dedicated to accurate and fair claims handling. AmeriTrust Group makes claim reporting easy with their 800 number and 24/7 access. Claims experts work together to get injured employees back to work quickly while saving you money.
Superior Customer Service
Get answers on time; the first time! Our licensed representatives understand agricultural workers compensation insurance and can assist you with reporting an injury, policy changes, payments, and more.
Get the Protection You Need Today
When it comes to insuring your agricultural workers and protecting yourself against claims, you need an insurance partner who understands agribusiness and knows workers compensation plans and rules. Our goal is to ensure your farm is fully protected, so you can rest easy instead of worrying about the risks that your employees face every day.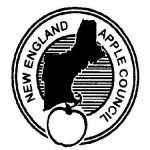 New England Apple Council
Phone: 603-497-2132
Fax: 603-497-4828
Email: neac1a@aol.com